Dear Fellow Pet Health Enthusiast,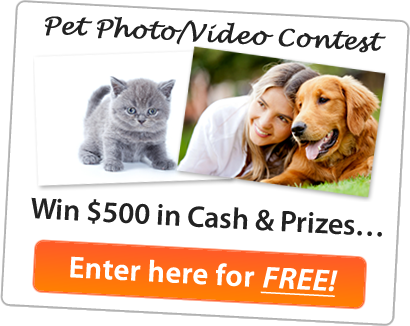 If you're interested in improving your pet's health with the latest and most effective natural supplements that can do everything from helping your pet maintain lean muscle to improving virility and keeping them young....
Then you've come to the right place!
The crack Naturecast Pet Products research team scours the globe and will give you the straight up truth on the best ways to help you help your pet be naturally more healthly … whether the big drug companies or anyone else likes it or not.
Click onto the links throughout this site that offer FREE informative articles and information about our available all pet natural supplements.
Free Life Saving Report!
11 Things That Could Make Your
Pet Sick, Paralyzed or Even Kill Him!
Dear Animal Lover,
Your pet's life could be at risk if you don't know about these 11 things some which could even actually kill your dog.
Sure, most people have heard of the risk of chocolate to dogs, but we've got ten other threats to your family member in our special free report that you may not know about but are commonly found in people's homes and could literally kill or paralyze your dog.
And, don't worry if you're a cat owner, you're going to want to read this report too because we've also got a section on protecting your cat against a condition that affects 57% of cats and could put your cat at risk for many of the same chronic health problems as humans, including high blood pressure, diabetes, heart disease, osteoarthritis, and cancer.
This free life saving report is loaded with vital information that can protect your pet's life. To get your free copy of the Life Saving Report just enter your e-mail in the box below. Not only will you get this free report but you'll also get a free subscription to our natural pet health ezine that will give you this same kind of critical pet health information that can prevent your pet from suffering. And, don't worry we will never sell or rent your name and you can always unsubscribe.
Get Your Free Live Savings Report Right Now!
Enter Your Name and E-mail
---
Naturecast Pet Products
934 N. University Dr. #291, Coral Springs, FL 33071
E-mail: naturecastservice@gmail.com
Phone: 954-415-5399
Fax Order Line: (954) 603-1469
©2005-2012 Naturecast Pet Products. All Right Reserved.